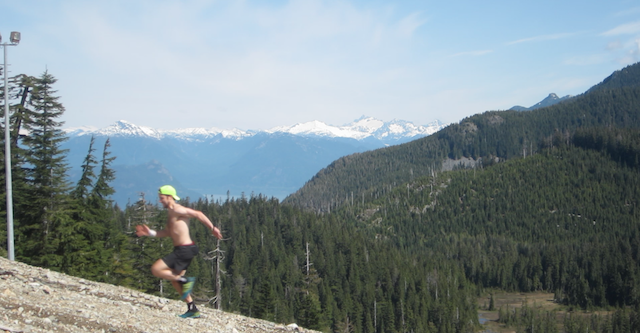 20 minute podcast with my buddy Bear where we hit on a ton of different things from running performance to meditation and nutrition. Give it a listen below and leave a comment with what you think!
Also it's strange hearing your own voice on audio. I listened to the first 5 seconds before promptly being scared off. Please excuse any stuttering.
Show notes:
Getting started with distance running
Mountain running, and ultra running
Mental stamina and performance
Born to Run and minimalist shoes
Meditation, getting into it; daily routines
SXSW in Austin, Texas
Books & nutritional supplements
"You should sit in meditation for twenty minutes every day — unless you're too busy. Then you should sit for an hour."

-Zen Proverb
Supplements?
I recommended a couple of things on the podcast: ginger and turmeric. I generally add ginger to stir fry's and all my salad dressings. I also peel it then slice into half inch chunks then boil them (5-10 mins) and keep in the fridge. Generally eat about a thumb size of ginger daily. Bonus is you get a nice ginger tea from the water you used to boil the ginger.
For turmeric I add around tablespoon of it to water and shoot it… much to the chagrin some of my colleagues and roommates who've seen me do it. It's not as bad as it sounds!  Aside from those two, I regularly take EPA and DHA from Omega 3's, and vitamin D in the winter.
Books
I mentioned the last three books I've read:
1. Shantaram – Gregory David Roberts
2. The Snow Leopard – Peter Matthiessen
3. Influence: The Psychology of Persuasion – Robert Cialdini