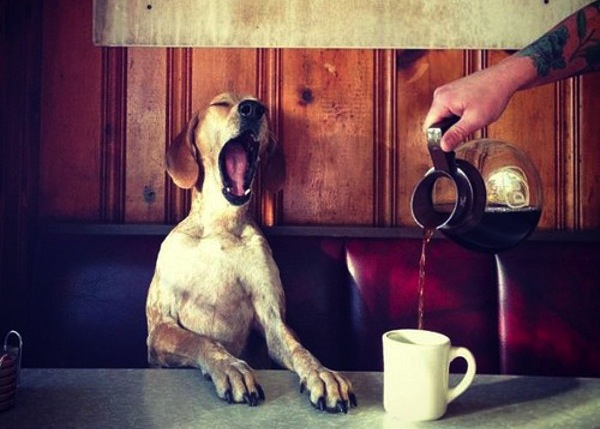 There's no bigger cop out than telling someone that you don't have time to exercise or do anything. You make time for what is important to you.
We often forget such a basic necessity of life when we're working long days (combined with your no doubt stacked social calendar).
I used to suck at sleeping. I'd watch TV shows or movies on my laptop to the wee hours of the morning, only to regret it when the alarm blares in the my face shortly thereafter.
From there, I'd usually nuke the system with a ton of coffee through the day to mask my sleepiness, only to regret this decision upon trying to fall asleep the following night.
It lead to a cycle of caffeine fuelled unproductivity.
No messing around in the early AM
I realized that the secret to getting shit done is waking up early. It requires discipline, but the benefits are a many and it starts with setting up a sound sleep routine.
No one rises early just because. The most important thing is to link your wake-up to an event.  
There's no messing around in the morning, you need to fill those early hours with something worth getting up for. If my alarm is for 5:00, I know that I need to be out the door and running by 5:15. This works even better if you plan to meet someone this early.
The point is, you'll never wake up early without an immediate purpose. This purpose motivates you to get out of bed when that alarm sounds. I use this time to run or go to the gym.
Your body is smart
No one likes the raccoon-eyed feeling, it's not a good look either… That is why you need to gradually establish a routine for your sleep.
When I converted from night-time-waster to an early riser guy, I eased by way in by getting up 15 minutes earlier one week, then the next I added another 15 minutes.
Now I'm at the point where I spryly rise at 5:00. I realize this may not be considered early for some, but it works for my personal schedule and current life demands pretty well, so I'm going with it.
Keeping the body guessing is a crock of shit. The reality is that your body responds well to habit.
Consistently great sleep is about controlling your internal body clock. The beauty of this is you can adjust it by changing when you go to sleep and when you rise.
On weeknights, I start to wind my day down around 9:30. This means no technology: phone off with my alarm set and screens (tip: install f.lux on your computer) because they alter the natural release of melatonin.
I'll unwind by stretching and some meditation, then I'll get ready for bed and read for half an hour before catching some Z's.
The unwinding period is crucial — if you're like me and your mind races like crazy when you hit the sheets, unwinding helps your brain switch gears by consolidating your thoughts.
The time where you putz around during the evening is never productive. You're too wrecked from the day to exercise or do any meaningful work — instead you're watching TV.
Getting to sleep earlier converts this dead time to ultra productive morning time!
Adjustments are okay!
There's nothing worse than making a bunch of hoopla out of nothing. Allow for serendipity with your sleep routine.
By this I mean you shouldn't fret over missing a day where you're out late socializing or working. Mentally write this off and move on.
It's not like you're a recovering drug addict and one slip-up screws three months of sobriety.
You'll never achieve perfection with your sleep, but you can certainly approach it.
30 Days of productivity
With my incessant rambling, I offer you a challenge. Try a new sleep routine for 30 days.
Wake up one hour earlier for 30 days and see how you feel when the month is up. That's 30 extra hours of productivity to play with.
Commit to winding down your day at the same time every weeknight. This means cutting your Game of Thrones marathon one episode early.
What you choose to do with this time is up to you. I use early mornings to exercise as it energizes me for the rest of my workday.
Bonus: It's a cool feeling knowing that you are up hustling and have accomplished something while everyone else is sleeping.
You don't necessarily have to go this route — you could use the time to pursue a hobby, learn to code, or meditate.
I realize that this approach may not be applicable to everyone. The goal is to provide a framework for those looking to get started waking up early.
With that, I ask for your input! When you do you get up? Are you more productive in the morning or the evening?
Photo credit: Theron Humphrey