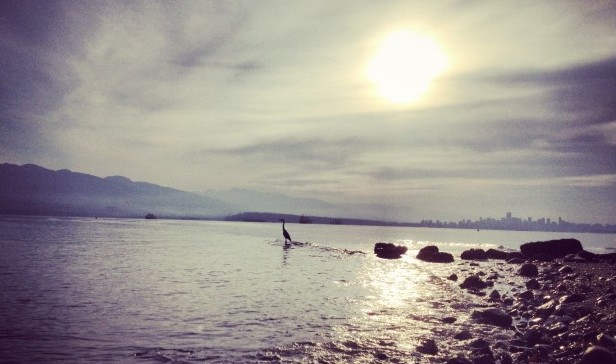 If you're not moving forward, then what are you doing?
This is something I continually ask myself. Whether physically, emotionally, or spiritually, I like to think that I'm continually moving forward – working towards something and creating progress. This is part of the reason I decided to run a marathon.
I'm confident you might get similar feelings – you know, that awkward itch where you know you're 'spinning your wheels' on something, but you're not sure how to change it.
You may not even know what that 'thing' is (I sure as hell don't). It's fine if you can't pinpoint the specifics, try changing small things one at a time and see if the feeling goes away. Focus on things you can control.
Don't waste your days
I like to feel as though my days aren't wasted. This may sound a tad corny, but at the end of each day I love the feeling of accomplishment and continuous improvement, no matter what I'm doing.
Part of continuous improvement for me is finding new challenges. These things keep me guessing.
Maybe you decide to seek out a creative solution to a problem at work, or commit to that new fad diet to shed a few lbs before beach season. The specifics don't matter. What does matter is your decision to commit to the challenge.
The constant here is that you're pushing yourself. Don't ever settle for mediocrity because you deserve much more.
The day I'm not challenged at work is the day I quit. The day I'm not challenged physically is when I know I need to switch things up.
Enter the marathon idea
I write today to share a modest plan me and my buddy Chris cooked up. Right before leaving on my train trip to Austin, we chatted briefly about running a marathon. Mostly just sandbagging.
Upon returning, we mapped out a training plan, and did a test run (about 25 km or 15.5miles). Both feeling like greek gods, we immediately registered for the BMO Vancouver Marathon.
I'm not sure if we were both hyped up on some post run endorphin-fuelled runners high, but we're now committed. The one catch – race day is May 5, giving us 42ish days to train.
I plan on sharing more about the training game plan, updates on our progress, and random thoughts through the next 40 days leading into the marathon, so definitely check back for that.
The need to challenge yourself. Don't be a drifter.
Being caught drifting is my biggest fear. What is drifting? For me, it's that feeling you get when you know you should be doing something productive. You know, that weird unsatisfied itch.
I feel as though you may be in the same boat with this void. My suggestion is to push your personal boundaries by putting yourself into situations which may cause initial discomfort.
Now a marathon is hardly an epic feat – tons of people run them all the time. But it is also something your everyday folk don't participate in.
In my case, I want to push myself. Push my body and see how it responds. I'm relatively young and healthy, why not try running a marathon? It is something I couldn't not do.
You need to take yourself into these uncomfortable places in order to evolve. Embrace that fear, tell the 'unknown gatekeeper' to step aside.
I get shivers thinking about it, but race day is going to be a nice reward after long month and a half.
How are you challenging yourself?
Never settle for just… being. Tell the status quo to step aside because it's holding you back.
For me, work presents challenges, and physically and emotionally I've set out on scary new challenges as well. *Insert checkmarks here.*
With that, I'm curious how you are challenging yourself? Is this something you think about as much as I do?